Welcome to Ashland Meat Company!
Ashland Meat Company at Cross Brothers is a partnership between two local farms providing high quality, humanely raised fresh and frozen USDA inspected meats and an onsite butcher that cuts meat to order. Additionally, Ashland Meat Company stocks a curated selection of local area provisions along with some old-school traditional favorites.
Ashland Meat Company @ Cross Brothers is located on the railroad tracks, right in the heart of historic Ashland, VA.
The past blends into the present
HONORING TRADITIONS THAT ARE 106 YEARS IN THE MAKING
Cross Brothers Grocery has been an Ashland staple since 1912, providing a local source for food and provisions to area families. When Herbet and Walter Cross started the business, their vision included investing in the community they lived in by sourcing Cross Brothers goods from area small businesses and local farmers. … Today, we do the same!
and guides us into the future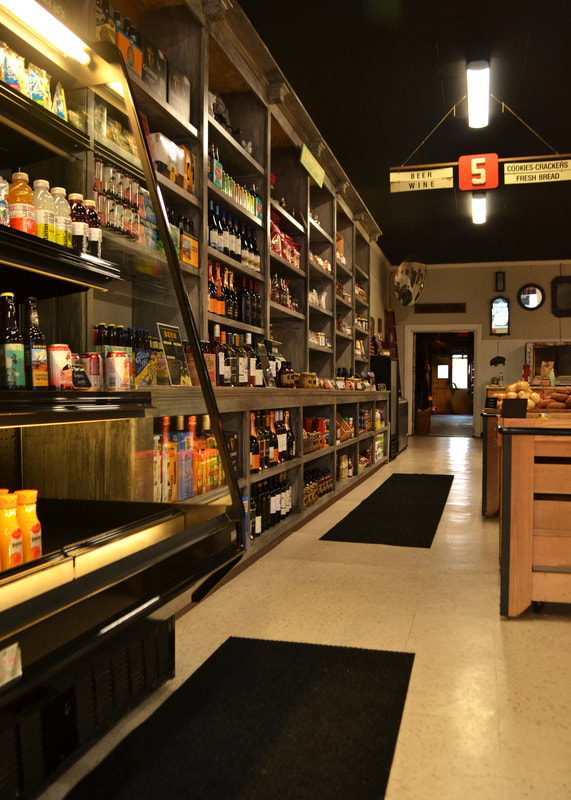 In early 2018, farmers Bruce Johnson and Chris Stem got together on a project close to their hearts - reopening Cross Brothers Grocery. With the goal of honoring the past while bringing the store into the future, they created Ashland Meat Company. In May of 2018, Ashland Meat Company at Cross Brothers opened it's doors - providing responsibly raised, regionally sourced meats to the Ashland community - just as the Cross Brothers set out to do in 1912.
The Johnson Family of Dragonfly Farms
Grass-Fed, Grass-Finished Beef
Regenerative grazing from our pastures to your plate.
The Stem Family of Harlow Ridge Farms
Non-GMO, Pasture Raised Pork
High quality, fresh meats through sustainable agriculture.
Bruce and Chris set out to find the best butcher in the area for their new venture. Goal reached. They found Lloyd Perkins. Lloyd has over 50 years of custom cutting experience - our own Butcher Extraordinaire! Come experience the difference in quality and taste of hand-cut meats to order.
Our ASHLAND MEAT COMPANY celebrity butcher, Lloyd Perkins, is in the house on Mondays, Wednesdays, Fridays and Saturdays from 9 to 5.
You need a farmer three times everyday!
Ashland Meat Company is committed to sourcing our products from local and regional Virginia companies, vendors and farmers to provide the highest quality foods to our customers. Supporting a small farm or business helps sustain our community.
BUY LOCAL at Ashland Meat Company. You won't be disappointed!
HAVE YOU HERD?
Be in the know of happenings at Ashland Meat Company! Join The Herd - our exclusive group of fabulous customers. Sign-up below. We respect your privacy and your inbox!